Welcome to Hotel Dunav
If you are looking for a pleasant and peaceful holiday, welcome to the hotel Dunav. Here we will provide you with good service and conditions for unforgettable experiences. The hotel is visited by guests from all over the world. With a high number of repeaters rate which shows the high quality of the services offered and good frendly staff.
The double rooms are luxuriously furnished. Some of the rooms have a view of the sea, others have a view of the pool and the park. All rooms have exude comfort. The warm color range and elegant furniture contribute to the feeling of home comfort.
The photo gallery contains photos of the hotel , the pool , the rooms , the green areas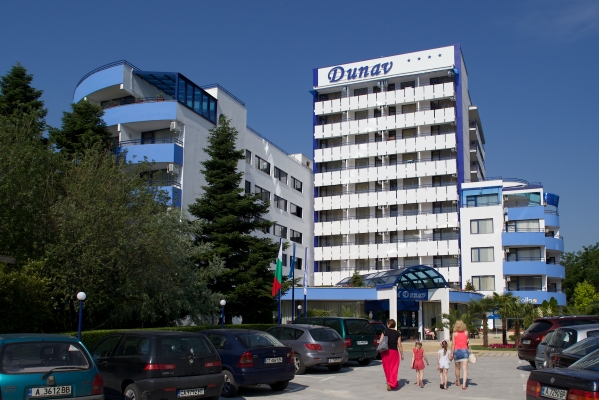 Dunav hotel is 4 star hotel located in the middle of lots of greenery , flowers and it is own coniferous forest